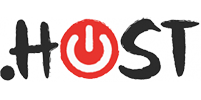 The Exciting New Signature of the Global Hosting Community
Get your .host today for only $71.99*.
As a member of the industry, the .host namespace offers a significant value proposition for your hosting resellers as well as for your own brand:
Instant Recognition, Higher Recall Value:
A .host extension speaks loud and clear about your focus and specialization, and significantly increases brand recall.
Better Branding and Categorization:
The .host extension clearly categorizes and identifies your business as a hosting company while automatically also lending credibility to your brand.
Improved Search Marketing:
.host lets you improve your search rankings allowing your brand better visibility. Cut down on online marketing spends and reduce dependence on advertising and search.
Restrictions:
No restrictions on registration
*Plus $.18/year ICANN Fee
Details for .host:
Available For Sale:
Yes
Available For Transfer:
No
Maximum Registration Period:
10
Privacy:
Yes
Eligible for Renewal Grace Period:
Yes
---